Creating a Better World
Creating a Better World is something all Scouts of any age want, and can, do. There is a massive variety of interests for a Scout to explore in this area. Some include;
Waste reduction
First Aid
Animal Rescue
Food Relief
Project to aid people with a disability
Social Justice
Disaster Relief and Aid
Country Fire Service
Surf Life Saving
Diversity
Education
Other Volunteer Programs (e.g. Salvation Army, Fred's Van, Shoe Box of Love etc.)
Fundraising for a cause
And any other volunteering or charity opportunities that have a cause.
A Scout may choose to go to a Not-for-Profit Organisation in their local community. They are often majority volunteers and are passionate people to learn from.
Another great way to inspire yourself is to look at the Sustainable Development Goals (SDGS) that are relevant to Creating a Better World. There are two links https://scouts.com.au/blog/2019/05/29/scouts4sdgs/ and https://www.scout.org/better-world-framework
Messengers of Peace also comes under the Creating a Better World Area https://www.scout.org/messengersofpeace you can upload your completed projects to this Global site too.
Completing a Creating a Better World project is one big step in becoming an active citizen and giving to your community while learning about your interests.
If you want some further guidance please contact our team at bl.cbw@sa.scouts.com.au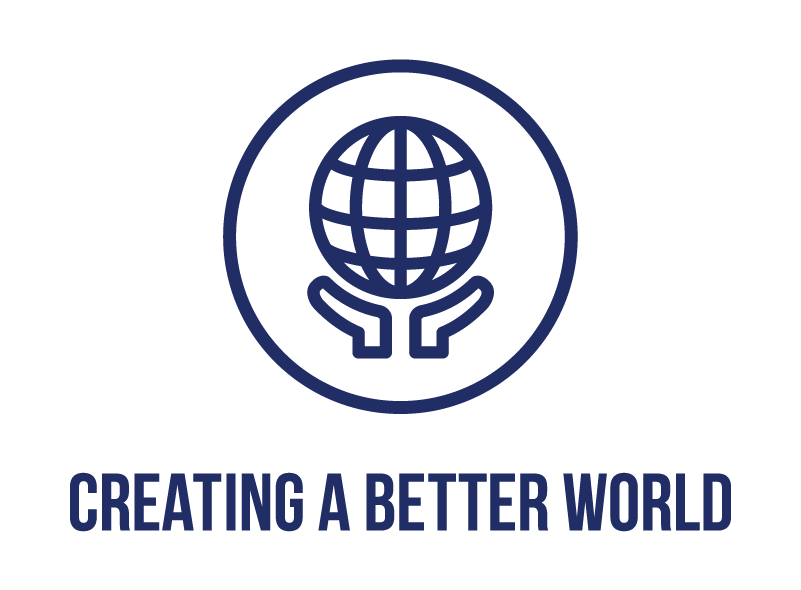 Creating a Better World References