SCUBA Diving
Unknown to many, South Australia has a huge range of dive locations including some quite unique experiences. While there is no shortage of dive opportunities in South Australia, gaining your scuba certification allows you to dive anywhere in the world and opens up huge opportunities wherever you travel, often in water much warmer and tropical compared to here.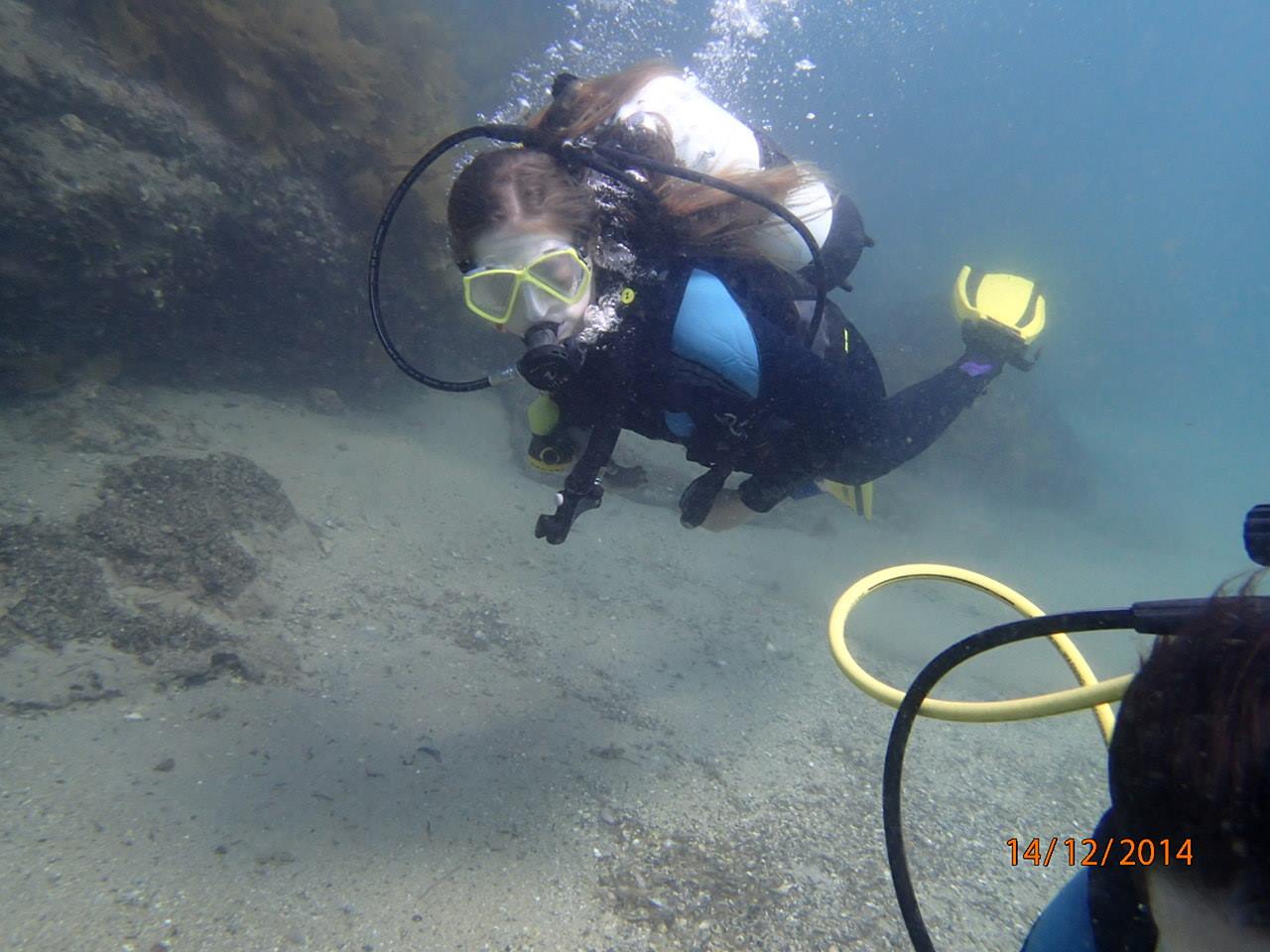 How to make it happen
All scouting activities are subject to
Scouting policies and procedures
. Adult Leaders are responsible for ensuring the safety of Scouts and the compliance of activities and undertakings with Scouting policies and procedures.
Come and Try SCUBA Session
Use full underwater breathing equipment and blow bubbles in a 3 dimensional environment.
These are an introductory pool session that covers basic SCUBA Diving Skills including theory and inwater.
2022 Dates:
18 Feb 2022
18 March 2022
20 May 2022
17 June 2022
19 August 2022
16 September 2022
21 Oct 2022
18 Nov 2022
Suitable for: Venturers and Rovers
Location: ARC Cambelltown Pool, 531 Lower North East Road, Cambelltown
Costs: $25 per person for gear hire, tank fills, lane hire and pool entry
Contact: bc.subaqua@sa.scouts.com.au
Great SCUBA Locations
Jettys
Pt Noarlunga jetty is great for training as its enclosed by the reef and Rapid Bay is home to schools of fish and elusive leafy sea dragons, The Yorke Peninsula jetties offer up all sorts of sea critters for you to discover with Edithburgh being well renown but Pt Hughes, Wallaroo, Pt Victoria, and Ardrossan all worth a look.
Shipwrecks
SA has a huge number of shipwrecks from the Songvaar and Moorora amongst the many wrecks surrounding Wardang Island on the Yorke Peninsula which are great for new divers to the deliberately sunken dive wrecks of the impressive Ex-HMAS Hobart out from Rapid Bay or the MV Seawolf and the Lumb sitting side by side which offer challenges for more advanced divers.
Giant Cuttlefish
In the winter months, you can brace yourself for some very cold water and dive in the shallows at Whyalla to see the Giant cuttlefish in their breeding season, an event that does not occur anywhere else in the world.
Freshwater
South Australia is also well known for its freshwater diving in the South East with Ewens ponds and Kilsby sinkhole offering amazing visibility and a unique underwater environment to explore.
Further Information: Get in touch with the Scouts SA Sub Aqua team for more information on these possibilities
Contact: bc.subaqua@sa.scouts.com.au
SCUBA Dives and Camps
Already Scuba Qualified? the Scouts Sub-Aqua Group (SSAG) run single dives and a number of scuba camps throughout the year that individuals are welcome to come along to. This gives you the opportunity to hire gear if you need, find a scuba buddy and have an experienced dive master or guide from the SSAG team. We have had camps at:
Yankalilla for diving at Rapid Bay and the Ex-HMAS Hobart wreck
Mt Gambier for fresh water diving at Ewens Ponds, Kilsby?s sinkhole and snorkeling at Piccaninnie Ponds
Whyalla to dive during the giant cuttlefish breeding season in winter and boat diving on the wrecks around Wardang Island at Pt Victoria and other Jetty's along the coast.
Please register your interest with the contact details below.
Suitable for: Youth members working on OAS Stage 7+ SCUBA who have completed an Open Water Diver Certification course or equivalent
Contact: bc.subaqua@sa.scouts.com.au
Scouts Sub Aqua Team
The Scout Sub Aqua Group is an internationally accredited Scuba Diving International (SDI) 5 star SCUBA Training facility with 35 years of service to Scouting. The group is able to run Snorkelling and scuba diving activities along with internationally accredited Scuba courses. The group also has an extensive range of equipment to keep the cost of activities low and take large groups underwater.
The Subaqua group welcomes individual Venturers, Rovers and Leaders to join the team and help run activities, contact the BC Sub Aqua to express your interest
Further Information: Please refer to the SSAG Flyer

for further info about what the team can do for you
Contact Branch Commissioner (Sub Aqua)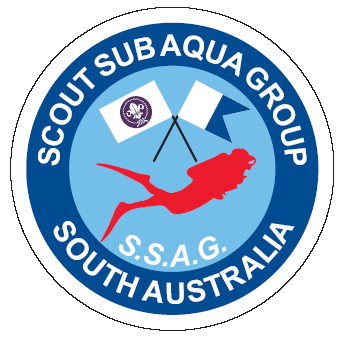 Training and Skill Development
Open Water, Advanced and Rescue Diving courses
The Scouts SA Sub Aqua Group is a fully certified SCUBA training facility with SDI and can run Open Water, Advanced and Rescue Diving courses plus lots more. SCUBA courses are aligned with requirements of the Outdoor Adventure Skills Aquatics SCUBA stream stages 7-9.
The Open water course is usually run over 2 weekends and contains online theory, a classroom session with gear selection, a pool session, and at least 4 open water dives. This certification allows you to dive anywhere in the world to 18 meters. Courses are usually run as interest dictates plus some course dates will be set in advance so please contact us and let us know you are interested and we can put a course together. Priority is given to youth members but courses are also open to leaders who want to join the Sub Aqua team.
2022 Dates
| | |
| --- | --- |
| 6,12,-13 Feb 2022 | Deep, Computer, Wreck and Boat Diver Courses (Assistant Guide) |
| 19-20, 26-27 Feb 2022 | Open Water Course 1 (OAS Stage 7 & Safe Participant) |
| 5-6, 12-13 March 2022 | Open Water Course 2 (OAS Stage 7 & Safe Participant) |
| 3, 9-10 April 2022 | Advanced Adventure Dive |
| 1, 7-8 May 2022 | Rescue Course |
| 15 May 2022 | Air Filling Station Course |
| 28-29 May and 4-5 Jun 2022 | Dive Master Course (OAS Stage 9 & Guide) |
Costs: $320 per person and includes gear hire, tank use, qualified trainers and certification card.
Suitable for: Adult Leaders, Rovers and Venturers
Further Info: https://www.tdisdi.com/sdi/get-certified/
Contact bc.subaqua@sa.scouts.com.au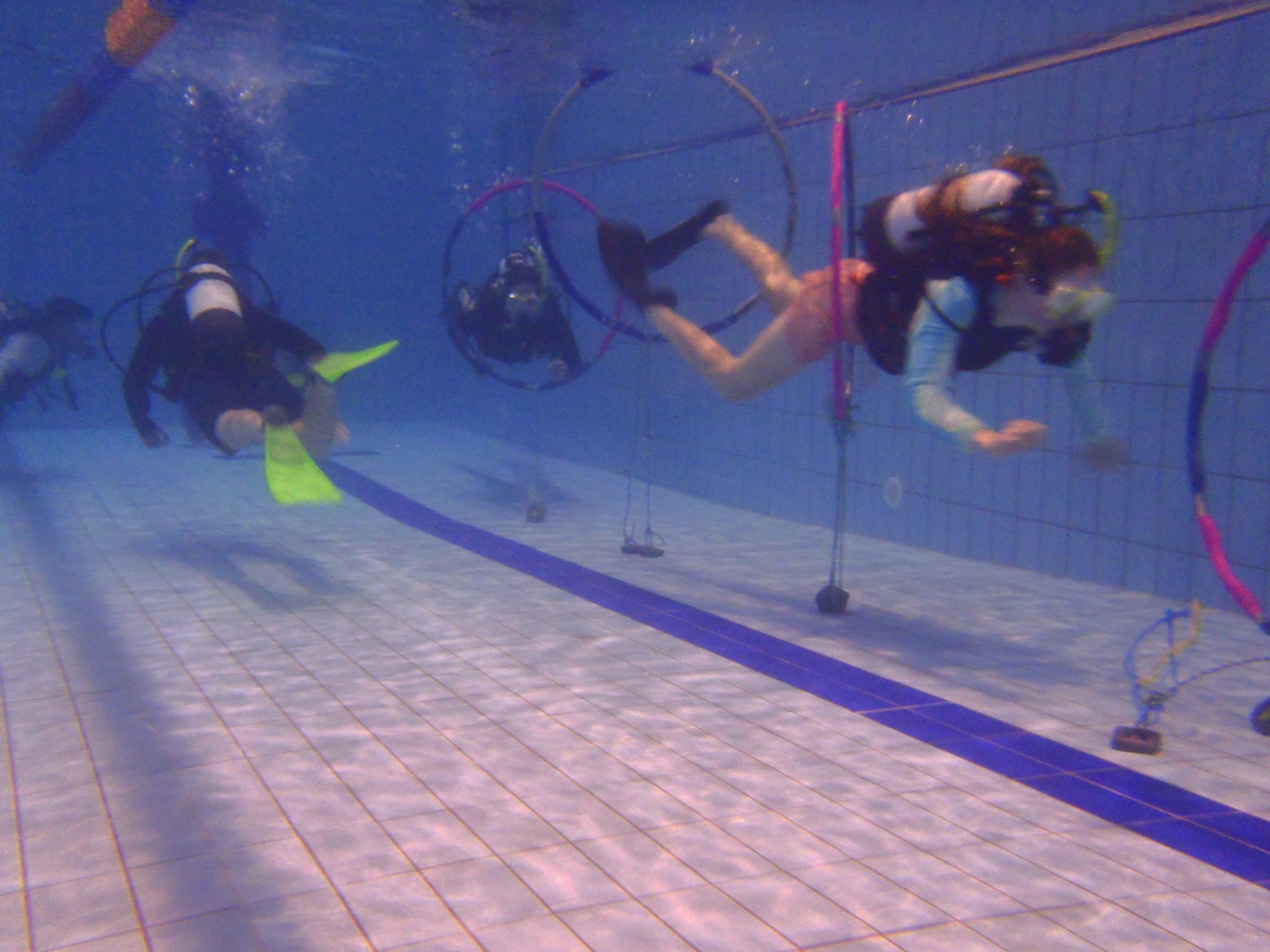 Need a hand getting SCUBA diving happening?