Paddling
Paddling is a great way to experience nature and the outdoors – a totally different perspective from the water.
A variety of options exist in the Scout program to try out some new skills – canoeing, kayaking, sea kayaking and stand up paddle boarding to name a few.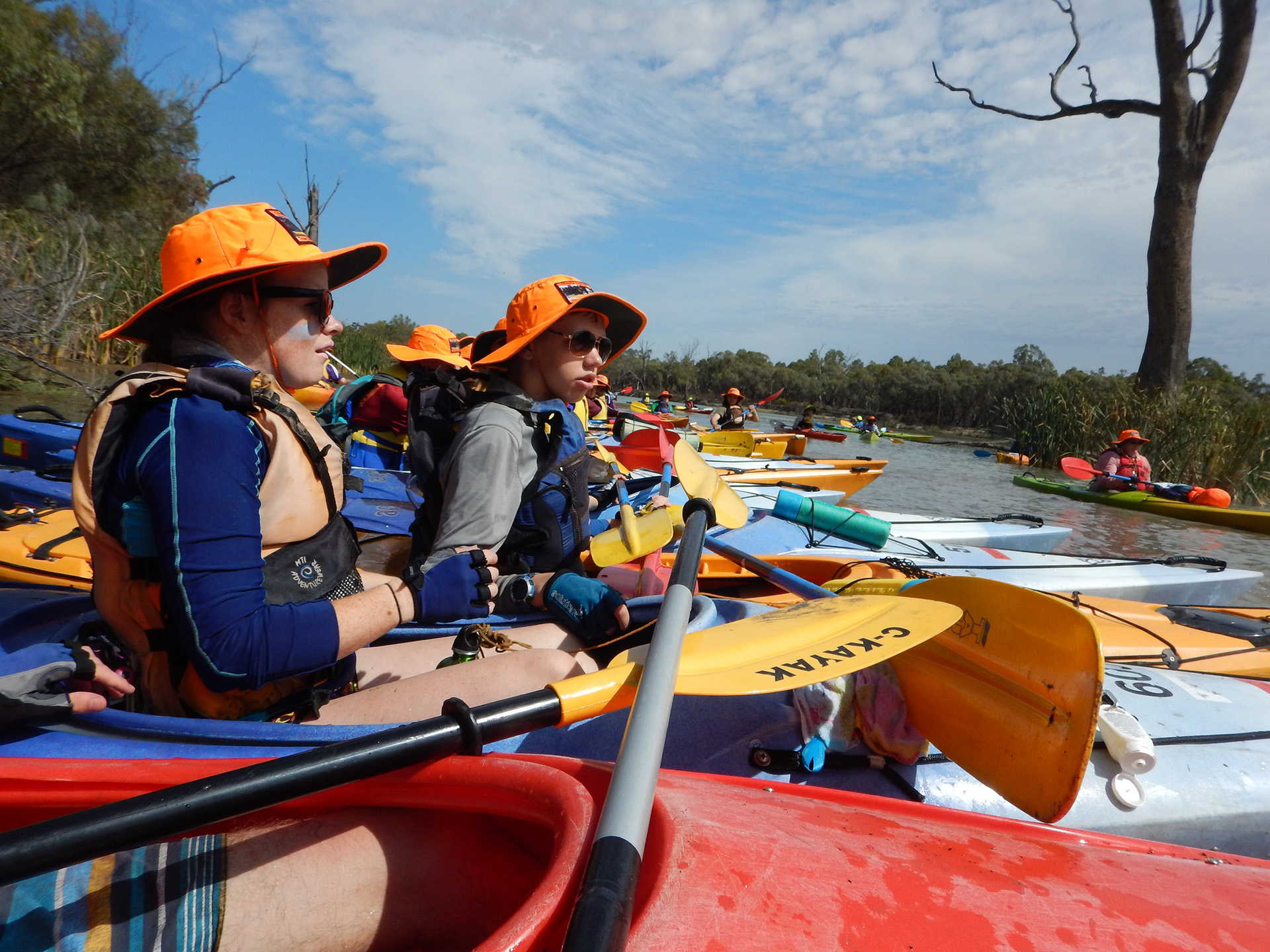 How to make it happen
All scouting activities are subject to
Scouting policies and procedures
. Adult Leaders are responsible for ensuring the safety of Scouts and the compliance of activities and undertakings with Scouting policies and procedures.
Come and Try Paddling Session
Youth Members can experience some paddling at the Centre for Adventurous Activities, Glenelg North on weeknights
Where possible groups need to provide their own endorsed kayak and/or canoe leaders (for ratios refer to SS&P).
Come and Try Activities have been booked out for Term 4. Contact
ABC Paddling-Events
if you wish to be added to the waiting list.
What to bring:
a drink and snack
dry clothes
towel
long sleeved shirt
bathers
shorts (no jeans or track pants in the canoe)
a hat
enclosed shoes that can get wet (no "crocs")
sunglasses.
Suitable for: All youth members
Location: Center for Adventurous Activities, Anderson Ave, Glenelg North
Costs: $8 per person
Contact: bc.paddling@sa.scouts.com.au
Scouts SA Watercraft Hire
The following are some options for youth members, noting that Safety Standards and Procedures apply to all paddling activities.
Centre for Adventurous Activities
Located at Glenelg North. Refer to Come and Try Paddling.
Costs: $8 per person.
Contact: bc.paddling@sa.scouts.com.au
Roonka Water Activities Centre
Located at the Roonka Scout Property (10Kms North of Blanchetown on the Murray River), Weanie Waves (sit-on kayaks suitable for Joeys), Canoes and Kayaks are available for hire
Costs: $7 for sit-on craft used on the billabong, $14 for Canoes and Kayaks.
Contact: roonkabookings@sa.scouts.com.au
Scout Groups in Your Area
Plenty of Scout Groups in South Australia have watercraft to support our Youth Program, so ask around. If you are unsure, please use the contact details below.
Costs: vary depending upon local Group procedures.
Contact: oas.support@sa.scouts.com.au
Suggested Locations
Please Note: Safety Standards and Procedures apply to all paddling activities.
Patawalonga, Glenelg North
Accessed from the Centre for Adventurous Activities, the Patawalonga is a great location for beginners.
Please Note: Rainfall and stormwater can affect water quality of the Patawalonga – Please refer to Page 4 of the EPA Patawalonga Water Quality Guidelines

Garden Island, Adelaide Dolphin Sanctuary.
With a resident pod of dolphins, a 10,000-year-old mangrove forest, and the Ships Graveyard Maritime Heritage Trail, the Port River around Garden Island and North Arm is one of the most interesting places to go kayaking close to Adelaide.
Roonka Water Activities Center
Located 10Kms North of Blanchetown on the Murray River, Roonka has both a safe enclosed Billabong suitable for all ages, together with easy access to the Murray River for short or longer trips.
SA Water Reservoirs
Some South Australian reservoirs are open for free kayaking and canoeing, with more opening for access across the year. The Warren and South Para Reservoirs are worth a look – see Reservoirs SA for further information.
Further Reading
For further ideas, check out the following resources:
Paddling Trails South Australia – Paddle SA
7 Parks in South Australia to go Kayaking – National Parks
Trails and Locations for Canoeing and Kayaking on the Murray – Discover Murray River
Paddle Venture
An adventurous and fun multi-day paddling journey, with bush camping.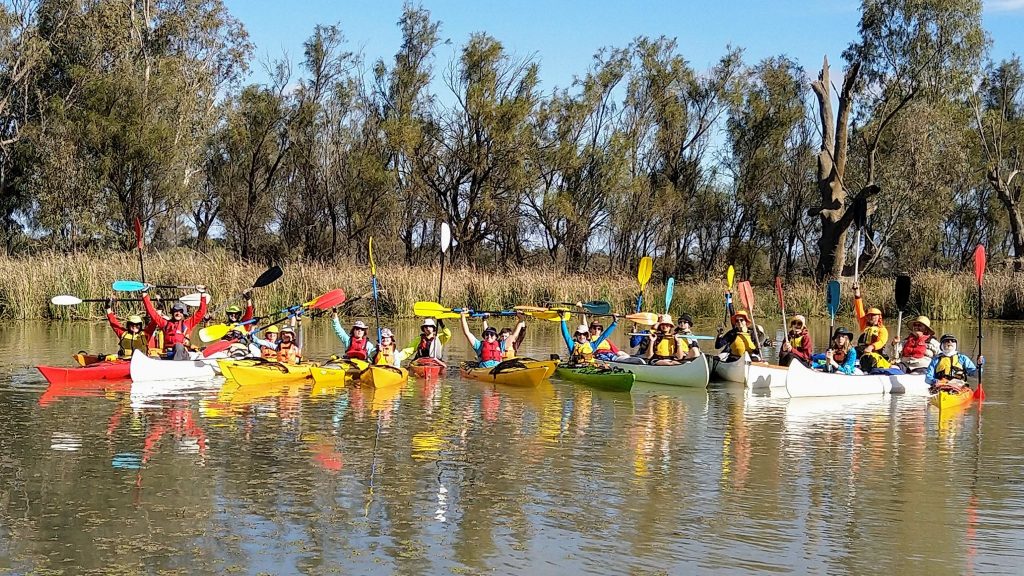 Suitable for: Venturers, Rovers, and Linking Scouts. Participants will need a referral from an Endorsed Paddling Leader and/or preferably completed Outdoor Adventure Skills (OAS) Paddling Stage 3. A logbook of your paddling experiences will be of benefit here.
Dates:
Autumn: 14 – 15 May 2022
Spring: 7 – 10 Oct 2022
Costs:

Youth Participant: $40 (less with own Scouts SA registered boat)
Further Information and Registration: tba
Contact: paddleventure@sa.scouts.com.au
Super Splash
An end of year relaxed event featuring a vast arrange of activities, including paddling trips along the Murray River
Suitable for:Venturers and Senior Scouts
Dates: 2-4 Dec 2022
Further Information: tbc
Contact: supersplash@sa.scouts.com.au
Scouts SA Paddling Team
The Scouts SA Paddling Team exists to provide adventurous and diverse opportunities to Scouts and Leaders of all backgrounds. We achieve this through a commitment to providing extensive training to recognised standards. The team comprises of adult leaders with a passion for paddling. The paddling team supports paddling at larger branch events, together with providing support to groups through the provision of training and advice, watercraft advice and surveys.
Completing a Canoe / Kayak Training course and becoming an endorsed paddling leader is a great way to support youth members to experience SAs great paddling destinations, network with other paddling enthusiasts, and develop more advanced skills.
Contact Branch Commissioner (Paddling)
Amanda Lee bc.paddling@sa.scouts.com.au
Training and Skill Development
Please refer to the
Adventurous Activities Training
page for further details in relation to training pathways and the National Adventurous Activities Framework
For Training Pathways, please refer to:
Canoe / Kayak Training Course - 3 part course
These courses provide skills across canoe or kayaking together with required core skills in camping, bushcraft and outdoor leadership to prepare for paddling adventures.
For further info, please refer to the
Paddling Training FAQ

2022 Term 1 Training Dates
The paddling team will be offering Flatwater paddling training in term 4 on the following dates:
| | | |
| --- | --- | --- |
| Part | Date | Location |
| Part 1 | 5th – 6th Feb | TBA |
| Part 2 | 20th Feb | TBA |
| Part 3 | 19th – 20th March | TBA |
| | Online session TBA | |
To become a Trained Paddling Leader Participants will have to attend all three weekends.
Safe Participant will be covered as part of this course.
The flatwater paddling training course is suitable for Venturers aged 15 years plus, Rovers and Adults.
Some components of Outdoor Adventure Skills Paddling up to stage 5 will be covered.
Cost: tba
Suitable for: Adult Leaders, Rovers and Venturers 15+
Contact and Bookings bc.paddling@sa.scouts.com.au
Numbers are limited and bookings secured once full payment has been made.
Skills / Endorsement Day
A paddling upskilling day will be held on Sunday the 31st of October at the Adventurous Activities Centre, Glenelg.
This day will provide an opportunity for all current level 2 Endorsed Paddling Leaders to upskill to the new Trained Participant requirements for Flatwater paddling.
Information will be emailed out to all currently endorsed paddling leaders soon.
Dates: Sunday 31st of October
Suitable for: Leaders who have obtained Flatwater Canoe or Kayak Level 2
Contact bc.paddling@sa.scouts.com.au
Watercraft Registration and Survey Information
Scouts SA require the registration and annual survey of all watercraft used on scouting activities.
For further info, please refer to the Scouts SA Surveying Requirements.


Individual Canoe Registration form
If you need to contact a District Surveyor, please email BC Paddling: bc.paddling@sa.scouts.com.au
| | |
| --- | --- |
| District | Canoe Surveyor |
| Adelaide Foothills | Brianna Dall |
| Beadell | BC Paddling |
| Heysen | Marcus Windle |
| Hills to Coast | Trevor Rogers |
| Karkana | BC Paddling |
| Limestone Coast | Lyndsay Dreckow |
| Lones District | BC Paddling |
| Mawson | BC Paddling |
| Ridley | Paul Leicester |
| Three Rivers | Roy Stevens |
| Torrens | John Carr |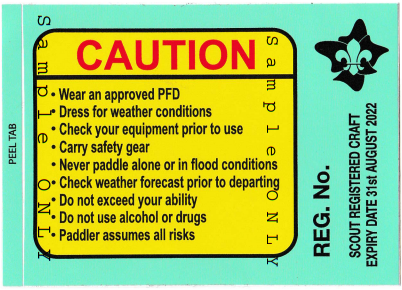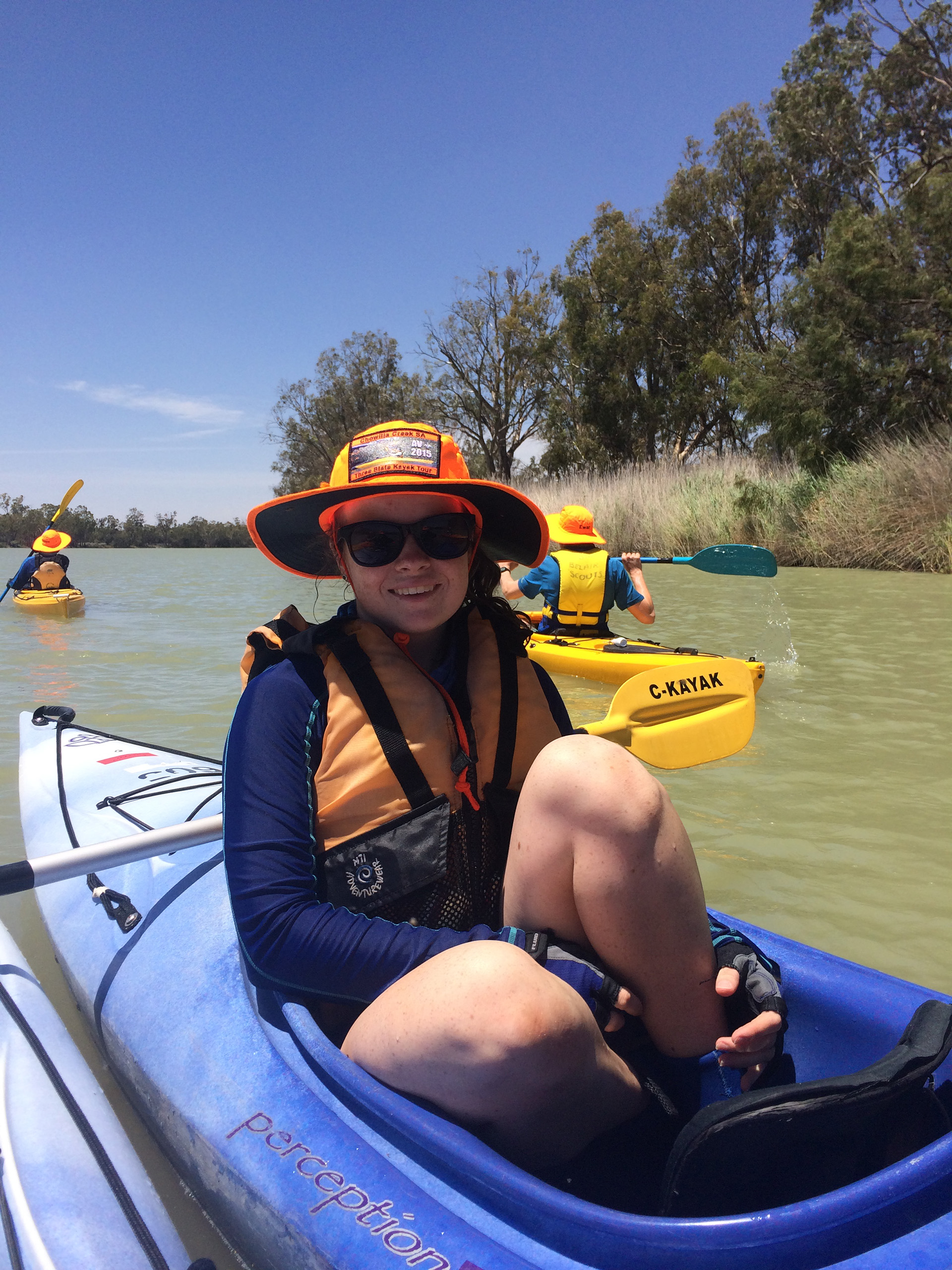 Need a hand getting Paddling happening?