Scouts SA Support Team
Scouts SA Head Office staff support Scouting in a range of ways.
Meet the team and understand how they can assist you by reading below, each of our team members has listed thier top 3 priorities.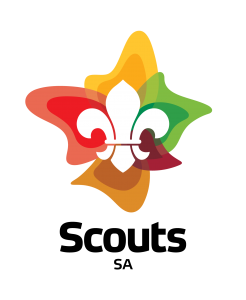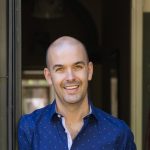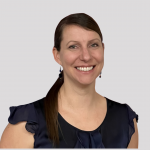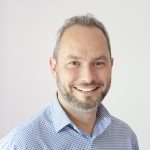 James Sellers
Chief Executive Officer
What I do:
Drive business growth and strategy

Manage Senior Leadership Team to achieve strategic goals

Support new business initiatives and growth opportunities
Carrie Williamson
Chief Financial Officer
What I do:
Lead the finance team and deliver all financial reporting and compliance

Support new business initiatives and growth opportunities

Manage cash flow and financing requirements
Ben Dawson
Head of Commercial
What I do: 
Assist and support our commercial businesses build their potential

D

rive an innovative team to grow and excel

Create new products to boost profitability and relevance for Scouts SA Commercial


Annabel Shinkfeld
Head of Operations
What I do: 
Marketing, Communications, Fundraising

Risk, Governance, Insurances

Information and Communication Technologies

Human Resources, Work Health and Safety
Leticia Bannister
Head of Member Services
What I do? 
Lead the strategy for Member Services
Assist with queries relating to membership
Facilitating conflict resolution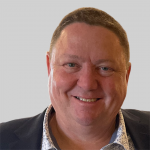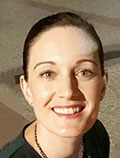 Steve Hastwell
Head of Development
What I do:
 Lead projects across all areas of Scouts SA

 

 Assist in seeking opportunities to grow our Commercial Business
 Work with survivors of historic sexual abuse
Kelly Feijen
People, Culture and Capability Manager
What I do:
Provides human resources advice and support to our staff

Develop policies and procedures, along with

 culture and wellbeing initiatives

Oversee recruitment and selection

Jenny Corbett
Executive Assistant to the CEO
and Head of Commercial
What I do:
Assist you with appointments with the CEO or Head of Commercial
Assist you with enquiries for the President
Assist with enquiries and travel arrangements for SLT.
Senior Administrative Assistant
What I do
Support the Chief Commissioner and Head of Member Services with

diary management, event / invitation coordination, administration.

Prepare meeting papers, minutes and reports for the Members of the

Chief's Council.  Administration duties for the Members of Chief's Council.

Awards administration for HERC including nomination processing, through

to planning and co-ordinating the awards ceremony.

 

Branch Operations Officer to approved various Branch volunteer documentation

and applications


Samantha Nicol
Membership Data Administrator
What I do:
National Police Certificates and

 

Working with Children Checks

 

– new and renewal applications

Administration of Youth and Adult applications

MyScout Support for Groups
Lisa White
Receptionist
What I do: 
Greet and welcome guests in person and on phone.

Answer and direct enquiries to designated department.

Provide group details for membership enquiries.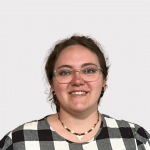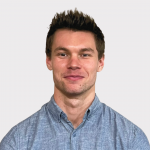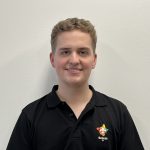 Rebekah Marshall
Leader Development Officer
What I do:
 

Support the Membership Strategy initiatives and coordinate the facilitation of workshops within Branch
Administer and analyse the 'BP Scouting' Program
Provide a primary contact for volunteer concerns and grievances
Ash Chandler
Training and Outdoor Adventure Support Officer
What I do:
 Youth and Adult training including Leader training, VET qualifications, and issues with on-demand learning

 

 Support with Outdoor Adventure and Branch Events

 MyScout events and calendar, and management of the QStore


Grant Fergusson
Property Manager
What I do:
 

Manage the Associations freehold & leasehold property portfolio

 

 

Project Manager for any large hall upgrades or new halls

 

Liaise and negotiate with Councils and private owners of the Associations leased assets.
Taylor Smith
Facilities Officer
What I do:
Assist with hall hire and inspections
Assist with arranging trades persons & contractors
Assist with the Property Strategy Working Group.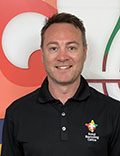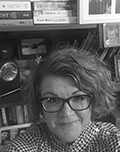 Tanya Afford
Corporate Finance Manager
What I do:
Oversee and approve all payments to suppliers and F2s

Preparation of monthly financial reports

Preparation of budget and forecast.
Daniel Temple
Finance Manager – SRC
What I do:
Oversee and manage all aspects of Scout Recycling Finance
Prepare budgets/forecastgs and review financial reports
Monitor, develop and implement financial procedures and internal controls to ensure the effective operations of SRC
Georgina Bence
Reporting and Compliance
What I do: 
 

 Deliver financial reporting obligations for Scouts SA

 

 

E

nsure Scouts SA complies with Australian accounting standards, GST, FBT and taxation laws applicable

 

 

Lead finance projects and drive process enhancement


Grace Fan
Corporate Accountant
What I do:
Monthly reporting

Provide support to Managers and Groups with any accounting questions they have

Fixed Asset Register Maintenance
Sarah Lambert
Finance and Payroll Officer
What I do:
Accounts Payable and Receivable

Account Reconciliation

Retail finance functions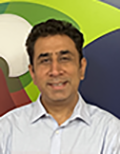 Deepak Rajpal
Finance Officer
What I do:
 

 

Accounts payable – processing and paying invoices

 

 Floats reimbursement & Bank Reconciliation

 

 

Assist in month-end, budget, management reporting and audits
Julie Hill
Finance Officer
What I do:
 

 

Process AP invoices and reimbursement requests

 

 

Prepare payment runs on a weekly basis.

 

 

Monitor and action the accounts inbox and respond to queries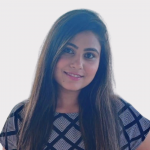 Chris Wise
ICT Manager
What I Do:
Oversee and manage ICT across businesses and scouting

MyScout development and oversight

Use and development of digital systems and solutions
Riddhi Patel
ICT Support Officer
What I do
Support digital systems such as,

 

Commbizz, Operoo, Microsoft365, MyScout

Provide IT support for Scouts SA staff

Assist with ICT Strategy plan projects
Marketing & Fundraising Team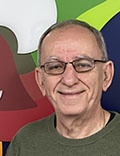 Paul Williams
Marketing & Communications Manager
What I do:
Advertising, media, websites and social media

Brand integrity and branding approvals

Lead marketing campaigns for Membership and Commercial Teams
Digital Marketing Specialist
What I do:
 

 

Setup and help maintain websites

 

 Oversee and assist with Social media accounts

 

 

Assist with marketing Campaign for Membership and Commercial Teams
Tony Farrugia
Fundraising and Community Partnerships Coordinator
What I do: 
 

Research Fund Raising Opportunities

 

 

Search for Business Partners who make a "Good fit" with Scouts SA

 

Apply for grants that help reduce the expenses on Scouts SA
People, Culture and Capability Team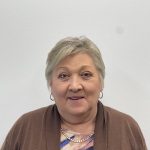 People, Culture and
Capability Coordinator
What I do: 
Viera Milo
Payroll Coordinator
  
What I do: 
End to End Payroll for Scouts

End to End Payroll for Scouts Commercial entities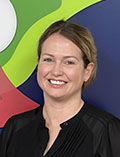 Angela Marino
Governance and Administration Manager
What I do:
Manage governance, risk and insurance across commercial and the membership

Coordinate and 

support the Branch Executive Committee, Annual General Meeting and Risk Committee

Assist in the promotion of business continuity planning across commercial and the membership
Nadine Breen
Insurance and Risk Advisor
What I do
 

Ensure Scouts SA have the best insurance cover available for our risks and activities

 

Collaborate with and provide advice to groups and staff on risk and insurance matters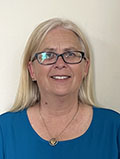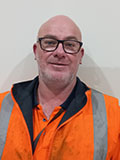 Kylie Perry
WHS and Quality Assurance
What I do:
Management of the work health and safety system for all business units

Auditing of compliance to WHS at all recycling centres, retail stores, activity centres, camps and halls

Documents controller in Skytrust
Mark Hage
WHS Coordinator – SRC
What I do:
Oversee the safety at SRC sites

Continually improve and update SOP (Safety Operations Procedures)

Assist with Site Safety Audits and visits