Four Wheel Driving
There's nothing quite like heading off that the beaten track to explore hidden waterfalls or to pause in pristine spots that are rarely visited. Splash through a creek or pull up at an old outback hut. You can carefully traverse rocky terrain and discover stunning vantage points to admire our amazing world.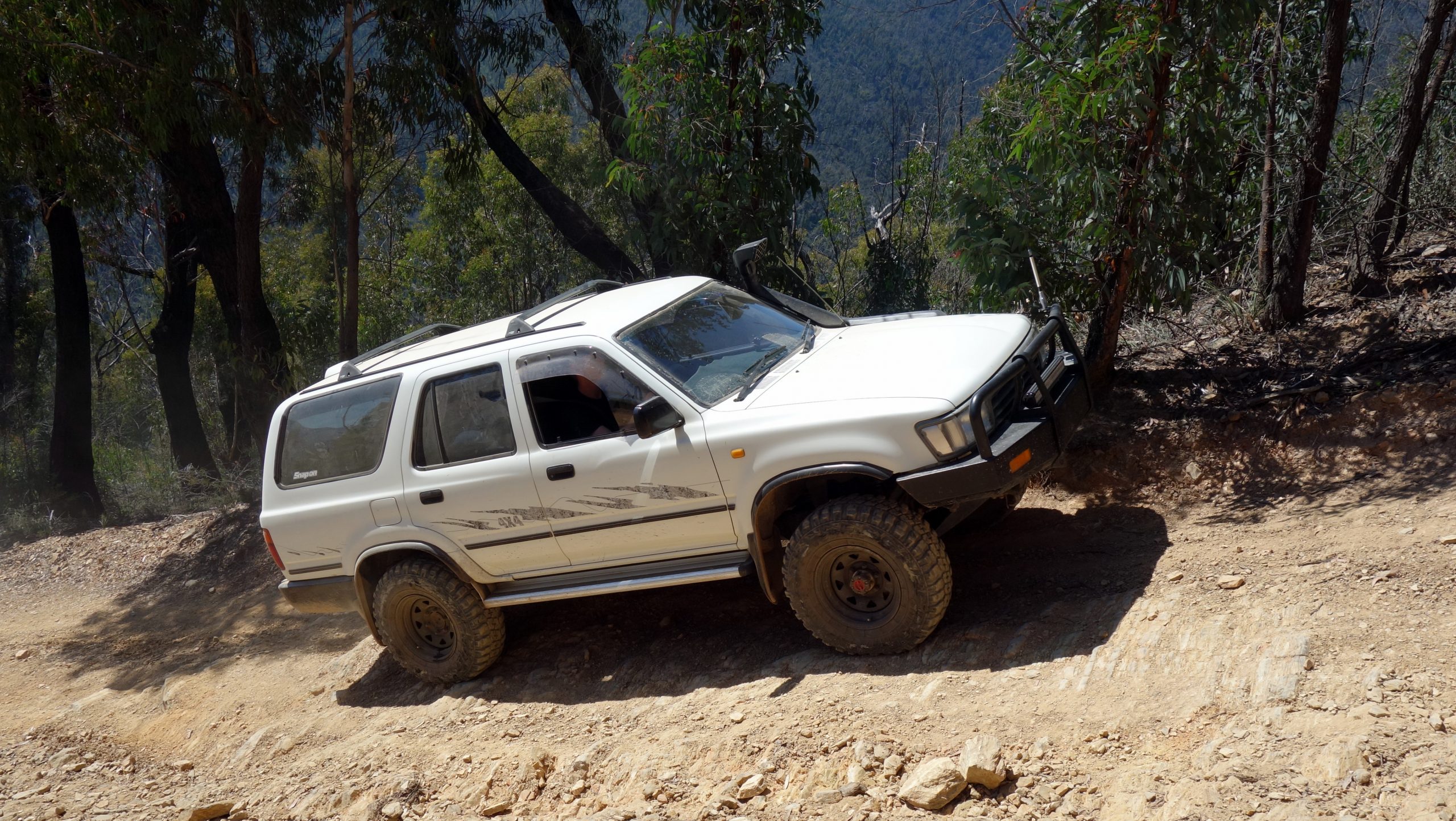 Ideas for Special Interest Area Projects
Suggested Goals:
Participate in an Activity Leader Basic 4×4 Level 1 course.
Participate in an easy/medium day trip.
Suitable For:
Scouts who hold a learners permit and access to a four-wheel drive vehicle
Suggested Goals:
Organise and run an easy/medium weekend trip in unfamiliar terrain
Prepare pre-trip notes and maps
Report on track conditions
Report to 4×4 Service Unit on trip
Suitable For:
Scouts who have previously undertaken a trip and have already completed the Activity Leader Basic 4×4 Level 1 course.
Suggested Goals:
Set yourself a challenge – such as taking on a mutiday track, or perhaps visiting a series of remote lighthouses
Suitable For:
Scouts who have completed the Level 2 Activity Leader Advanced Course
Scouts SA 4WD Team
The SA Scouts 4WD Group offers training to its members to Guide and Instructor 4WD Level. We hold day and weekend activities to build our skills and have fun.
Contact:
bc.4wd@sa.scouts.com.au
4WD Expectations
Expeditions are to be planned to the Adventurous Activities Standards.
A5's are to be submitted to the bc.4wd@sa.scouts.com.au 45 days prior to the activity.
Trip Leaders
Trip Leaders must hold a Certificate of Adult Leadership,
Trip Leaders must have completed the Activity Leader qualification requirements including the Activity Leader Basic 4WD Level 1 training course or an approved equivalent.
Trip Leaders must produce a Log Book showing experience in areas to be undertaken. For example alpine, desert and preferably have training to an advanced level [Activity Leader Advanced 4D Level 2] for hard trips.
Trip Leaders must be able to assess the suitability of vehicles and drivers for the trip.
It's recommended that an assistant Trip Leader has similar qualifications.
Contact the bc.4wd@sa.scouts.com.au for help if you don't have a qualified Trip Leader willing to run your activity.
Vehicles
There must be at least two or more vehicles on every trip.
All vehicles should have suitable tyres and basic recovery gear [shovel, recovery strap].
One or more vehicles should carry a hand winch [2.5T capacity] and accessories.
On challenging trips, one or more vehicles should have a power winch [3.6T capacity] with experienced operators.
For trips to alpine resorts, and other trips where snow is possible, vehicles must carry one pair of wheel chains.
On trips involving non-resort snow driving, two pairs of wheel chains should be carried, plus equipment for an unplanned overnight stay.
Consider passenger comfort when allocating seats. Leave spare seats to allow for a disabled vehicle.
All occupants must be seated in legally approved seats with seat belts fastened – not in trailers or the back of utilities.
Avoid sideways facing seats especially for younger passengers.
Youth members must not travel in vehicles driven by learner drivers.