Boating
Boating in South Australian scouting has a rich tradition through its many Sea Scout groups. While Sea Scout groups typically deliver a strong program emphasis on water based activities, boating activities and events are typically open to all.
Protected coastal areas of South Australia and the Murray River waterways lend themselves well to all kinds of sailing and rowing skill development and journeys.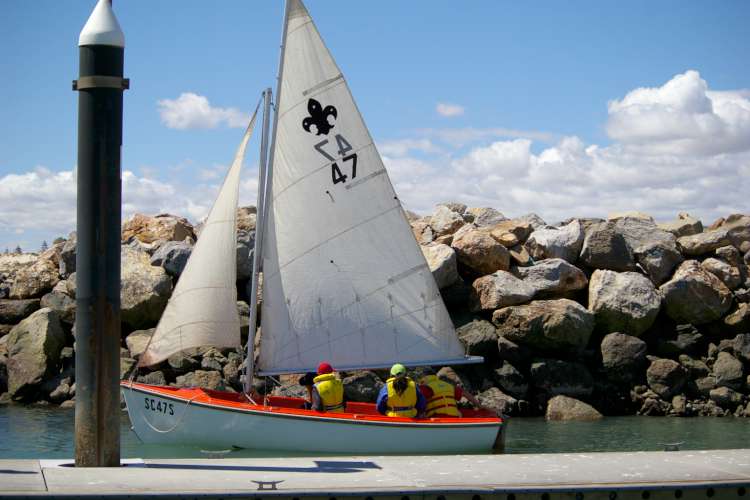 How to make it happen
All scouting activities are subject to
Scouting policies and procedures
. Adult Leaders are responsible for ensuring the safety of Scouts and the compliance of activities and undertakings with Scouting policies and procedures.
Join in some Sea Scout fun
Seahaven Camp
Seahaven, situated next to the Royal Yacht Squadron at Outer Harbor is the major Scout Association camp site for water activities on the sea, it has a long and distinguished history.
Seahaven can be used for a weekend, or at any time during the week, for groups who want to participate in water based activities.  It can also be used just as a campsite if you want a place to stay while you explore the area. There is a nearby train station if you want to travel into Adelaide city.
Location: 6 Bourne-Jones Road, Outer Harbour
Further info: Refer to the Sea Haven Camp Brochure
Additionally an interesting history of Seahaven can be found here
Bookings: Please use this booking form
Costs: Fees are charged at a day rate, please contact the Branch Leader Seahaven regarding fees and conditions
Contact: bl.seahaven@sa.scouts.com.au
Scouts SA Boating Team
The Boating Team in South Australia holds numerous sailing activities throughout the year, including an annual rowing regatta that is open to all Scout Groups.
Contact: Leader In Charge Boating
bc.boating@sa.scouts.com.au
Training and Skill Development
Please refer to the
Adventurous Activities Training
page for further details in relation to training pathways and the National Adventurous Activities Framework
Need a hand getting Boating happening?