Target Sports

Our objectives are to safely provide and coordinate responsible shooting sports, both competitive and recreational, within Scouts. Target shooting including Archery and Rifle shooting are sports which feature on the program of both the Commonwealth Games and the Olympic Games. Australian athletes have performed outstandingly at both.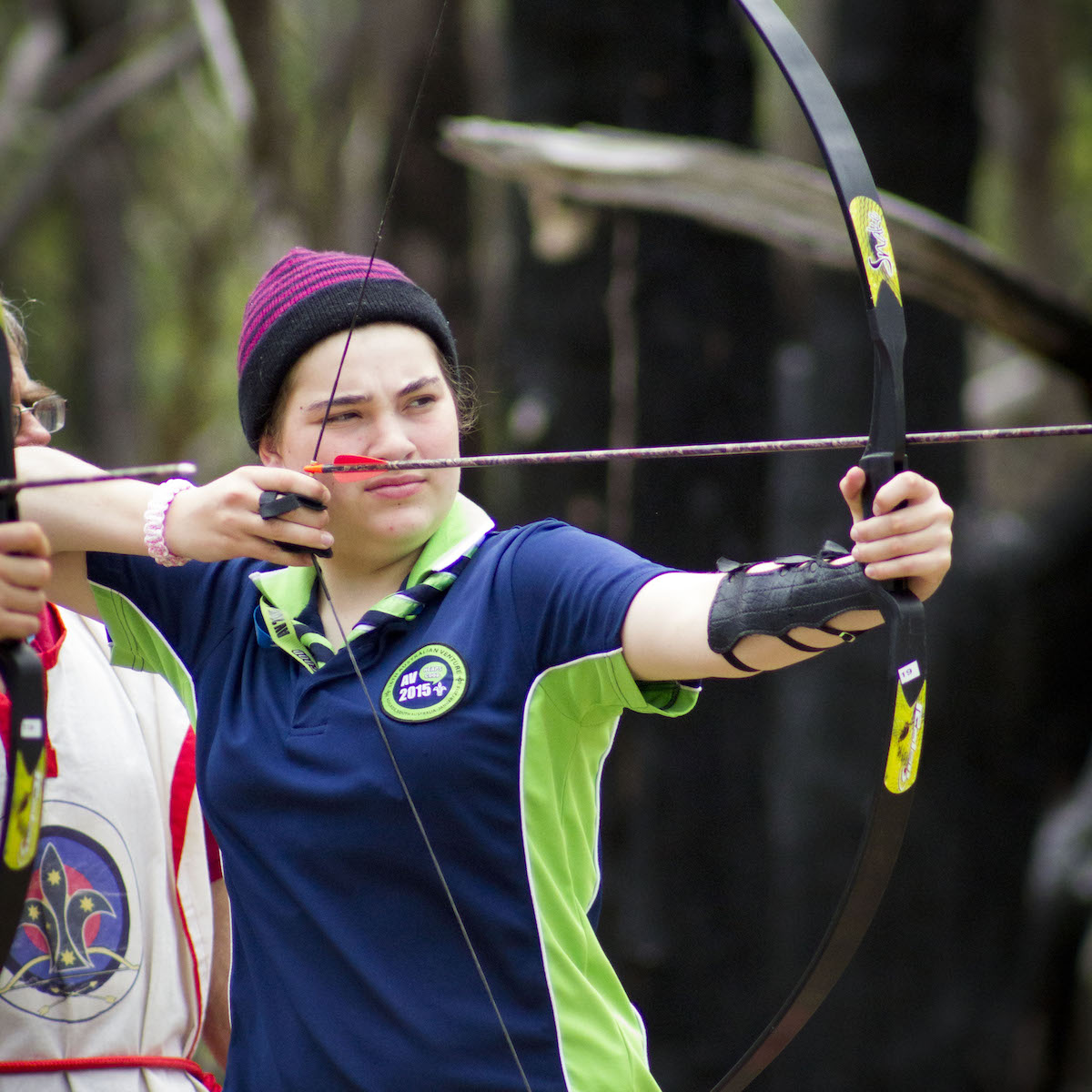 How to make it happen
All scouting activities are subject to
Scouting policies and procedures
. Adult Leaders are responsible for ensuring the safety of Scouts and the compliance of activities and undertakings with Scouting policies and procedures.
Archery
Archery is a fun and skilful sport that requires you to consistently hit a given target. Archery can be conducted at any approved range. Woodhouse has one location for archery at the North Eastern corner of the property. Any new location must be inspected by the BC Target Sports or an Archery Guide prior to approval, and requires a space of 40 metres wide by 100 metres long with no roads or pathways behind or close to the side of the shooting area.
Target Archery (11+ years)
Scouts, Venturers, Rovers
Joey Archery (5 – 11yo)
Joeys and Cubs. Height restriction may apply
Hover Archery (5+ years)
Height restriction may apply
Archery Tag (11+ years)
Scouts, Venturers, Rovers
Height restriction applies
Axe throwing (5+ years)
All Sections
Target Rifle Shooting
Target shooting is, as its name implies, the sport of shooting at artificial targets. The game is about marksmanship skill; the ability to repeatedly place shots in as small an area as possible in the centre of the target. The program has been running successfully since 2012, with Scouts and Venturers enjoying success in State and National competitions. (11+ years)
Rifle Shooting (Live Firing)
Includes Air Rifle and / or .22RF
Must be conducted at a SAPOL endorsed rifle range, at a club inspected and approved by BC Target Sports.
Scouts, Venturers, Rovers
Active Target (11+ years)
Electronic Rifle technology does not use projectiles.
Scouts, Venturers, Rovers
Support Activities
The capacity of our activities is limited by the amount of equipment available, and the availability of suitably trained Activity Leaders and Guides. We have developed a few fun and simple activities that can be set up to keep the Scouts occupied while waiting their turn on the range. Patrol Leaders, or other responsible adults may supervise these activities with the approval from the Target Sports LIC on the day.
Cornhole
All Sections
Horseshoes
All Sections
Lawn Darts
All sections
Nerf Shooting Gallery
All Sections
Special Interest Area Project
If you wish, you can achieve an Adventure and Sport badge for Archery or Target Shooting, which may include gaining knowledge on various disciplines, different equipment, their maintenance and repair. Our Activity Leaders will be happy to support you in your project.
Events and Venues
The Target Sports Team can also adapt our activities to a theme, a special event, District Camp or special location. In alignment with Scouts Caring for the Environment; Scouts only promote target shooting.
Woodhouse Activity Centre
An Archery activity typically takes 2 – 3 hours and they conducted on the Woodhouse Archery field, at the Northeastern corner of the property.  Cost is $30 per person, with a minimum booking of 10 participants. Non-refundable deposit of $100.00 required within 7 days of booking.
Talk among your peers, figure out some dates, contact the Archery Team with your preferred dates and lock it in!
Contact: bc.targetsports@sa.scouts.com.au
Training and Skill Development
Please refer to the
Adventurous Activities Training
page for further details in relation to training pathways and the National Adventurous Activities Framework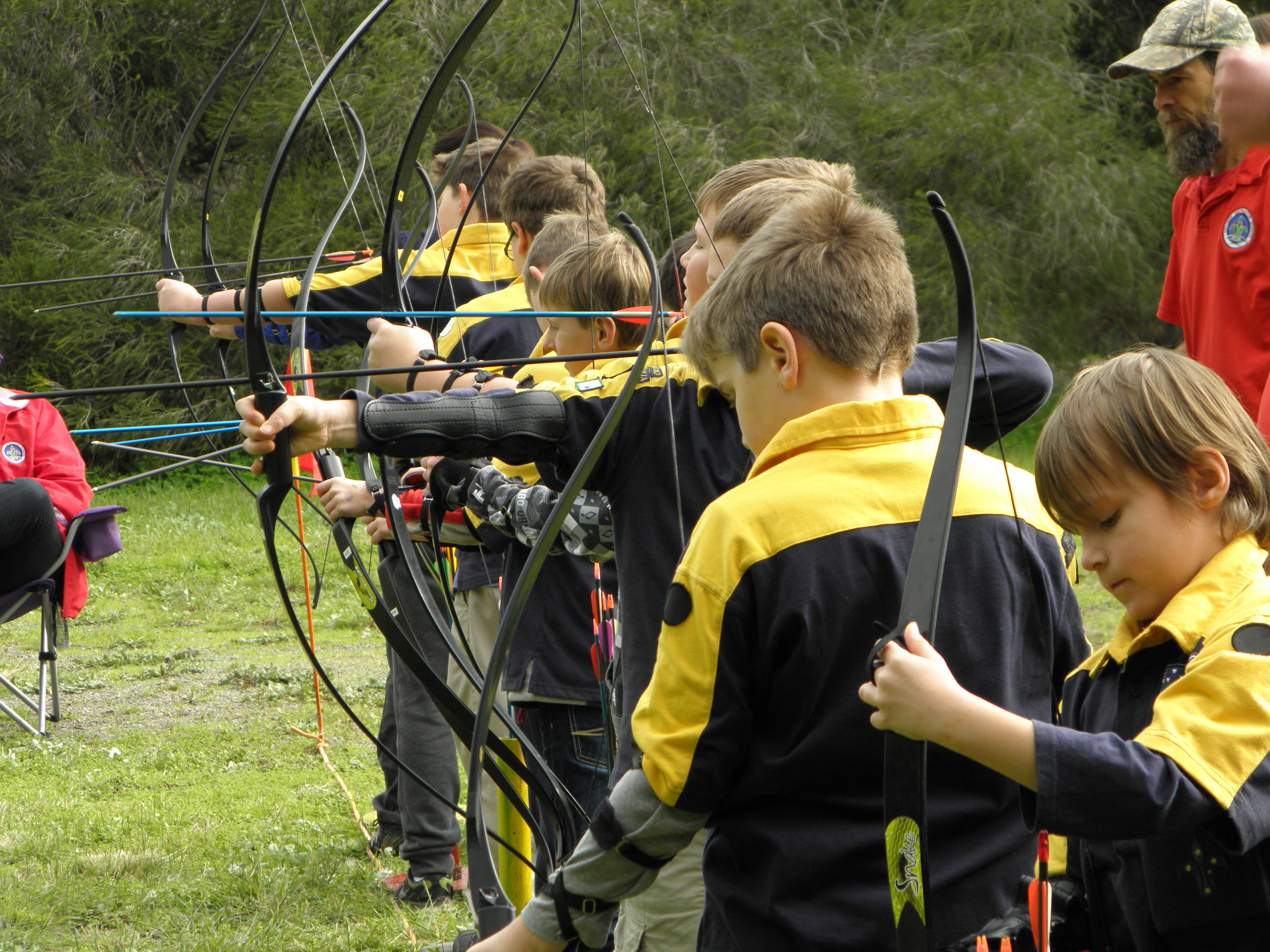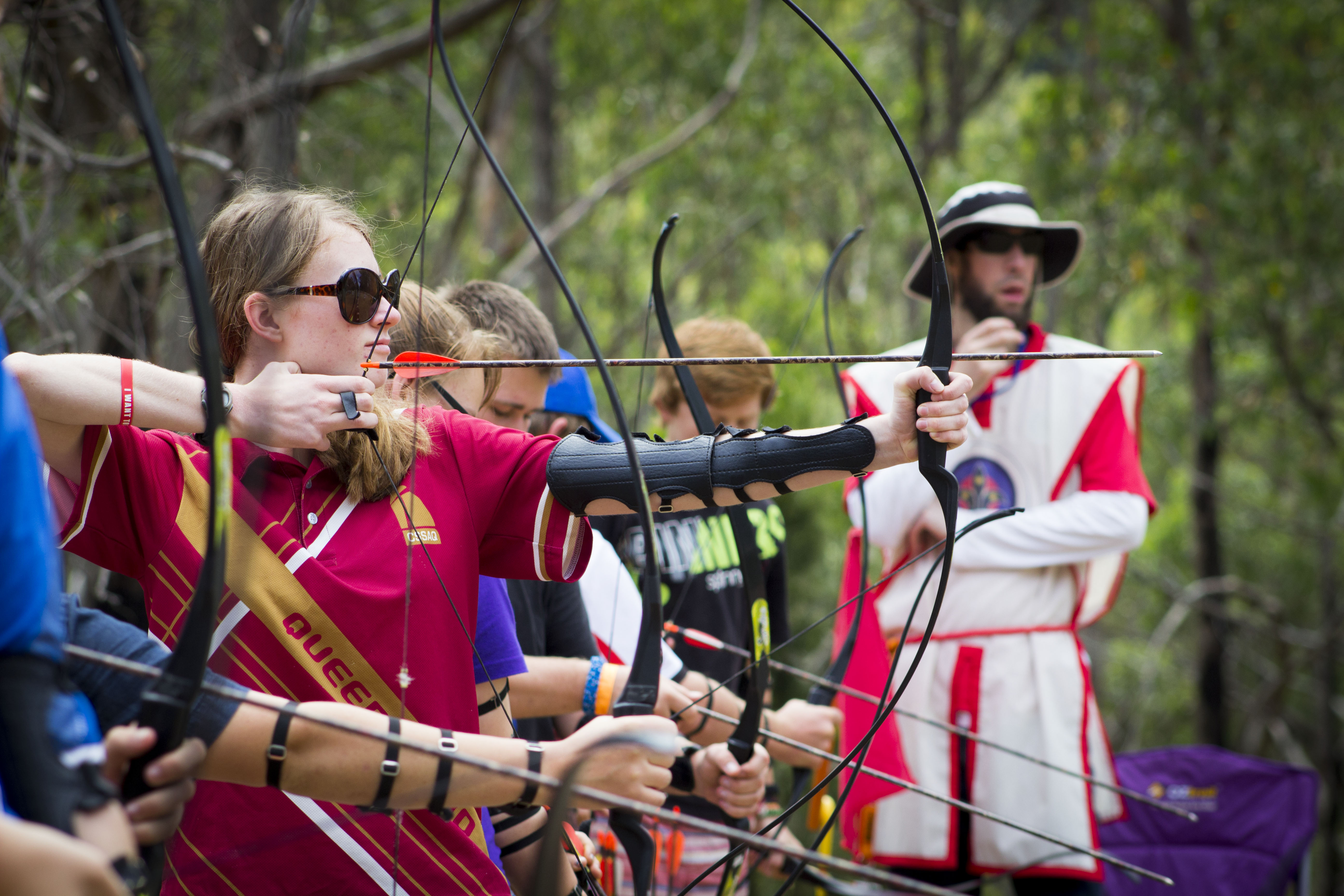 Need a hand getting Target Sports happening?