Alpine Activities
Just because we live in SA doesn?t mean we can?t build a snowman! Sure there are some logistics and costs ? but we?re talking life long memories and our interstate friends are always happy to have us along.
Alpine activities cover OAS streams of Basic Alpine, Cross Country Skiing, Downhill Skiing, Snowboarding and Snow Camping / Snow Shoeing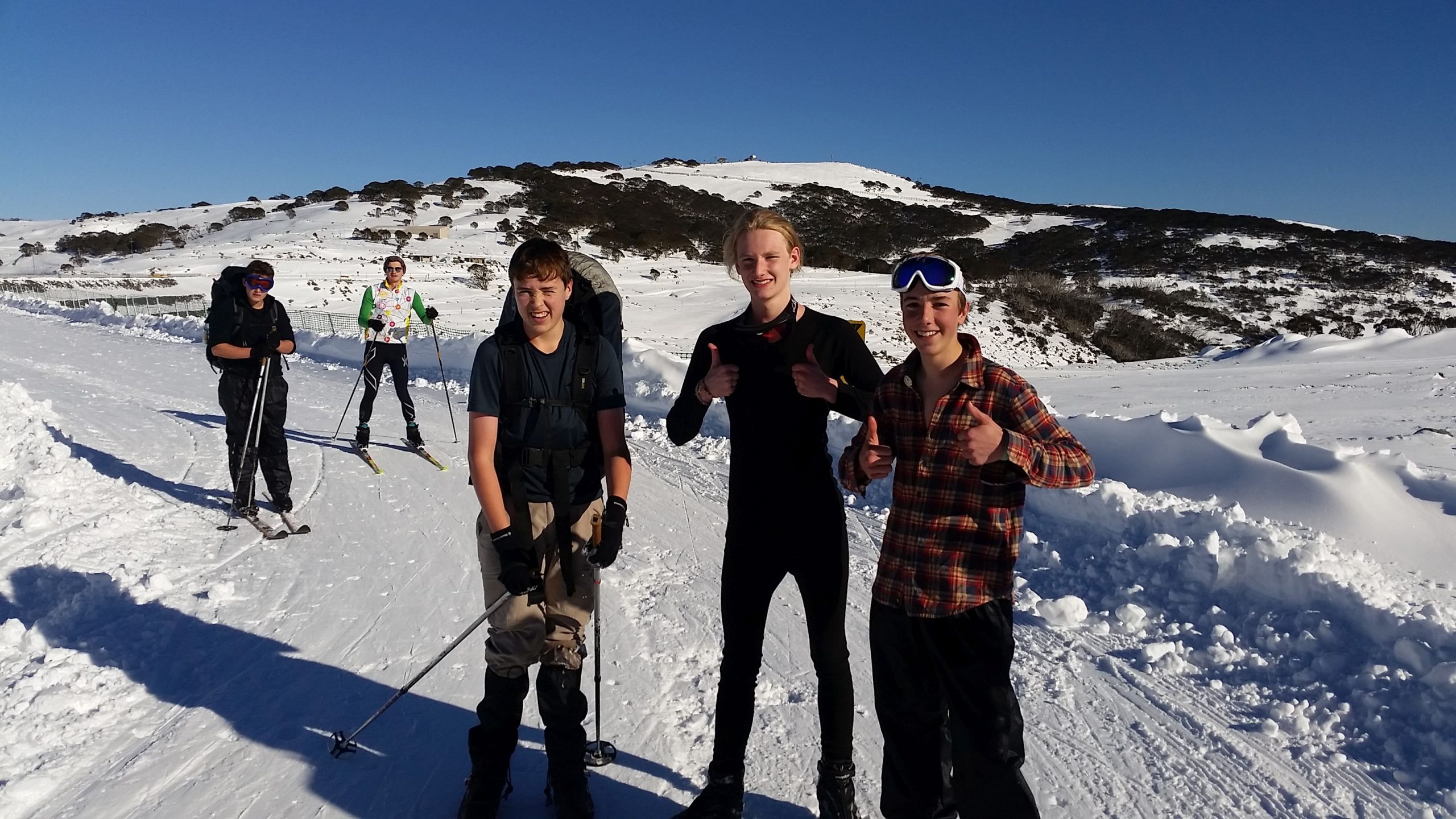 How to make it happen
All scouting activities are subject to
Scouting policies and procedures
. Adult Leaders are responsible for ensuring the safety of Scouts and the compliance of activities and undertakings with Scouting policies and procedures.
Snow Venture
Snow Venture is held each year at the Bogong Rover Chalet and is an awesome opportunity for Venturers to learn how ski or to improve your skiing if you've skied before – you will soon learn to ski if you haven't before!
The Bogong Rover Chalet, owned by Victorian Rover Scouts, is located in the spectacular Bogong High Plains 11km ski south of the Falls Creek Ski Resort in Victoria. The Chalet is unlike any other Chalet found on Australia's Snowfields. It has a unique atmosphere where everyone works together as a team to make Snow Venture a great success.
Suitable for: Snow Venture is a physically strenuous activity and applicants require the completion of OAS Bushwalking Stage 4, and OAS Bushcraft and Camping Stage 3. Snow Venture is restricted to youth members 15 and over, and under 18 years of age on the first day of Snow Venture.
Dates: Fri 15 July – Sun 24 July 2022
Cost: $840
Return travel to Falls Creek from Adelaide
All meals & accommodation
Cross country ski hire
Contact: snowventure@sa.scouts.com.au
Download Brochure

Download Application Form

The Ice Arena!
It's the coolest place in Adelaide, so why not make a group booking for a skate, or snow play
Suitable for:?All youth members
Further Information: http://icearena.com.au/
Joey Alpine Trip
Details for the 2021 Joey Alpine Trip are yet to be confirmed
We are giving our Joeys the opportunity to go to the snow to complete Stage 1 and 2 of their Alpine Outdoor Adventure Skills.
More details to come. Limited places available. 2 days travel, 4 days of activities at the Jindabyne Alpine Centre.
Suitable for:?Joeys #joeyscan
Dates: tbc
Further Information: https://qstore.sa.scouts.com.au/event/joey-alpine-trip/
Contact: bc.joeyscouts@sa.scouts.com.au
NSW Scout's Snow Trip
Details for the 2021 Scout Snow Trip are yet to be confirmed
The Scout Snow trip is ran by Scouts NSW, whether you are a first timer who has never seen the snow before or a black run riding pro there is terrain for you to explore and hone your skills.
These trips are a great opportunity for members of all ages to ski and board the slopes of Perisher, Australia's most popular snow holiday destination and the Southern Hemisphere's biggest alpine resort.
Suitable for:?Scouts, Venturers and Rovers
Dates: TBC
Further Information: www.scoutsnowtrip.com
Contact: oas.support@sa.scouts com.au
Iglute
The long-standing IGLUTE introductory snow-camping weekend enables Venturers and linking Scouts to learn basic snowcraft skills and to try cross-country skiing and snowshoeing on Mt. Stirling?s trails. More experienced skiers can ski to the summit and take in its glorious views, while beginning cross-country skiers can develop their formative snow mobility skills on the gentler practice slopes and nearby trails.
Trip details for 2021 are yet to be finalised
Suitable for:?Venturers and linking Scouts, or other youth members working on OAS Stage 5+ core areas
Dates: tbc (most likely August)
Further Information: https://scoutsvictoria.com.au/activities-events/activities/ski-touring/events/
Contact: oas.support@sa.scouts.com.au
Other Scout Alpine Chalets and Lodges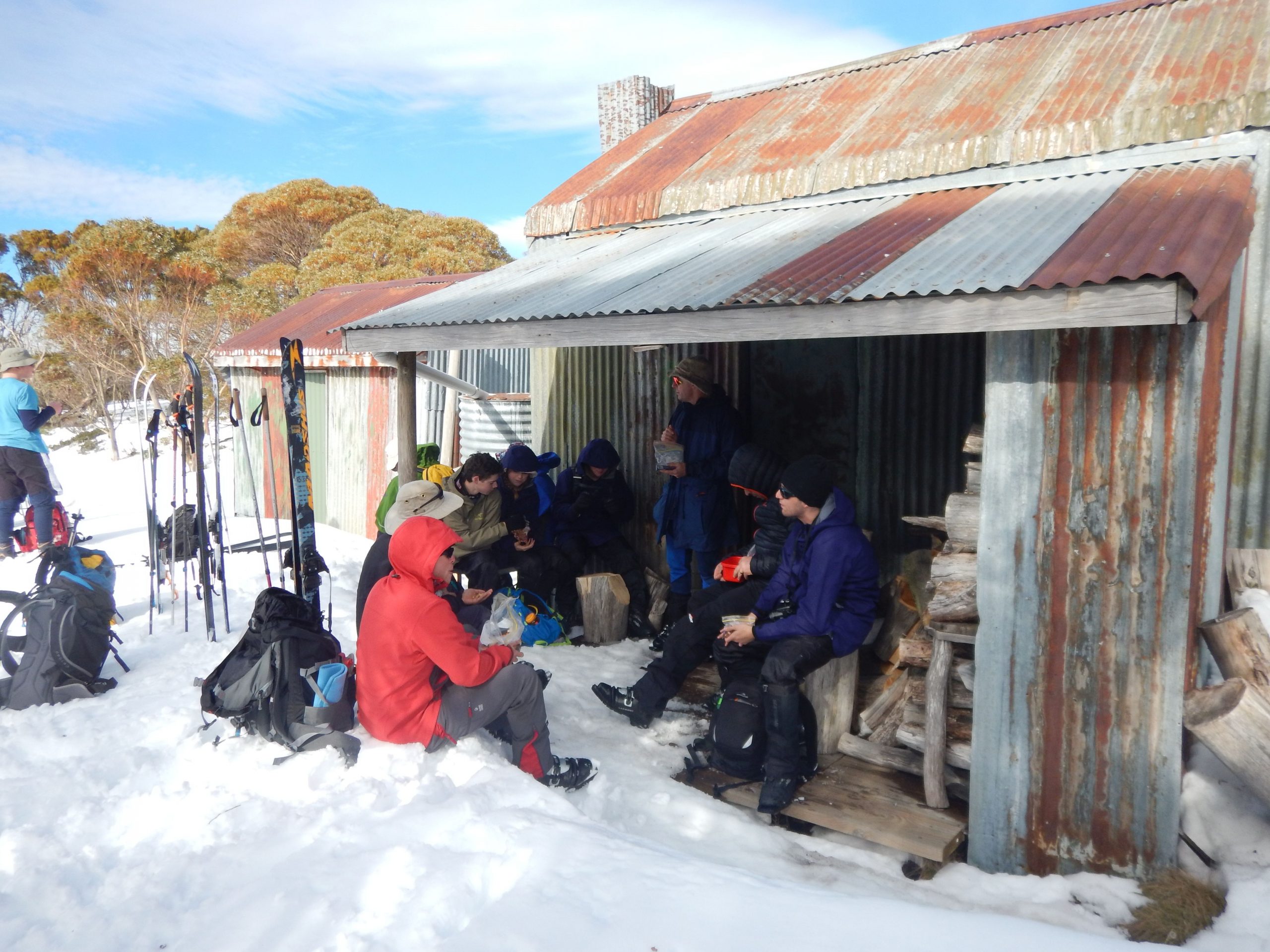 Scouts SA Alpine Team
Scouts SA have a number of Activity Leaders of Alpine Activities with great experience. If you have skills to offer, or would like to know more, the Bushwalking team is the best place to start.
Contact Leader-in-Charge Bushwalking Team
Bob Ellis bc.bushwalking@sa.scouts.com.au
Training and Skill Development
Learn by Doing at Snow Venture
Snow Venture is the primary way for Scouts SA youth and adults to upskill in cross country skiing. Review the Snow Venture information on this page and talk to the team about having these components assessed through participation.
Contact: snowventure@sa.scouts.com.au
Scout Alpine Schools and Training
We are currently pursuing opportunities for SA scouts to join training with interstate scouting branches – stay tuned, and more information will be available by late March 2020.
Industry Based Training
A number of interstate training providers conduct training for prospective and current snow workers. These skills can be recognised as OAS competencies for youth members and alpine endorsements for adult leaders.
We are currently researching options in this space and will put forward options by late March 2021
Need a hand getting alpine activities happening?