Welcome to Scouting@Home for the week! We hope you have all had a great week of Scouting.
This email is going out to all of our Members – Adults and Youth (including parents) in order to help you continue your Scouting during our 'at home' mode.
It's great to see some of the great activities everyone are getting up to – please remember to share them with us and everyone else.
Visit https://qstore.sa.scouts.com.au/scoutingfromhome to keep up to date with the ideas and resource we are adding in. There are lots of ideas and resources out there – the key to remember is pick what works for you and your Unit!
This will be our last Scouting@Home email for now – as our face to face activities return from next week – please make sure you read on in this email for important things to be aware of as we head back into face to face Scouting.
Challenge for the week: Community Challenge

Our Challenge for you this week is to find out more about your local community!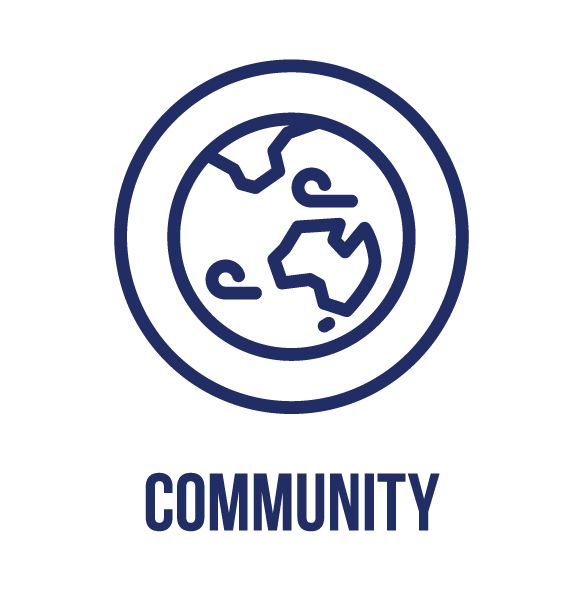 Read more about the challenge by clicking the image below – and don't forget to share your photos with us.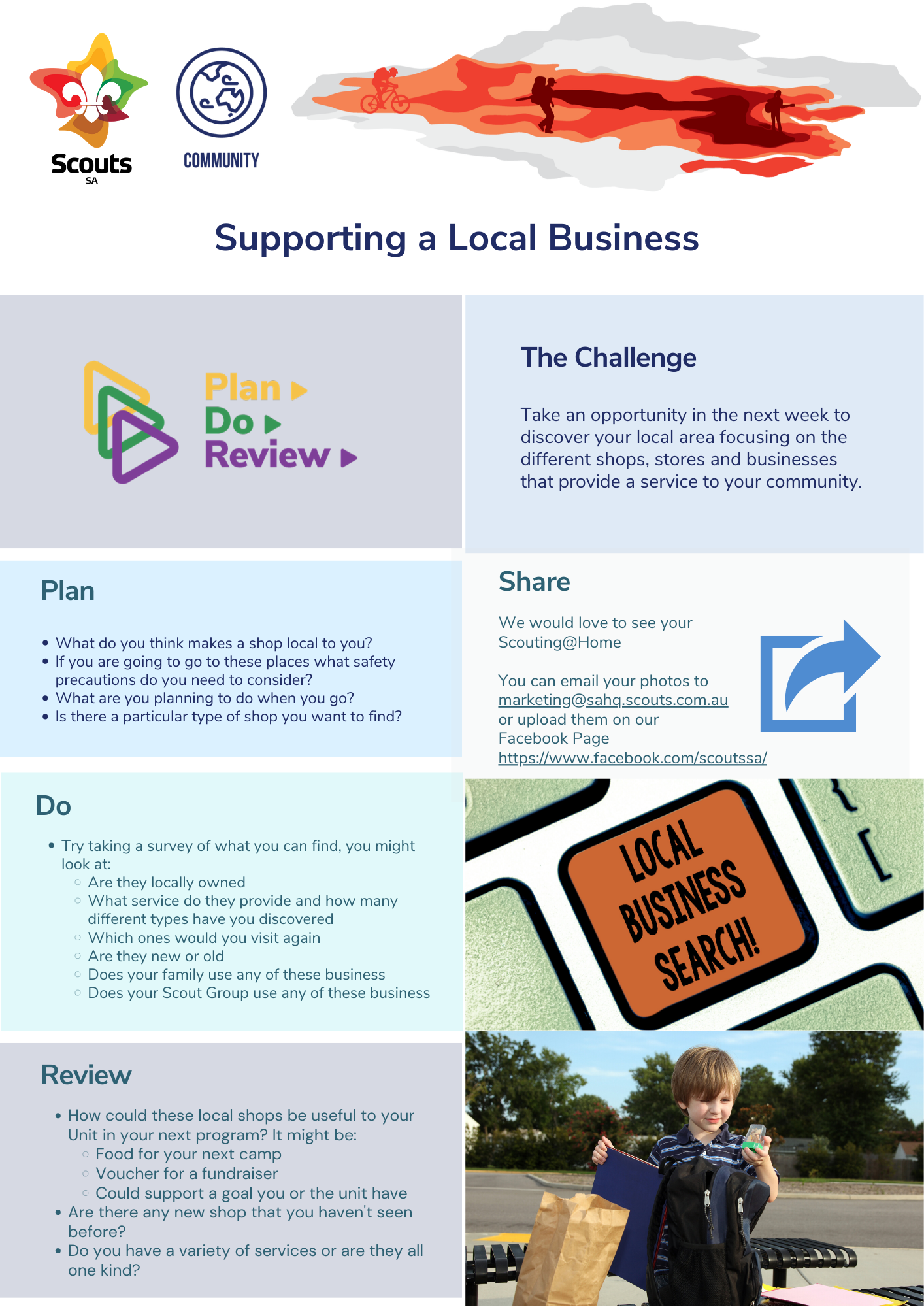 Don't forget to share your photos – email them to us at marketing@sahq.scouts.com.au or post on the Scouts SA Facebook page
It's time to return to face to face Scouting
After many weeks in 'Scouting from Home' it is great that next week we will be returning to Scouting back in our halls.
There are a few important things to remember as we move towards this though that we need the help and support of all our members with.
Your Scout Group will provide you specific guidance around any changes to procedures for their location to assist in helping reduce risks associated with COVID-19. If in doubt please speak to your Group Leader.
Wash/sanitise your hands and
practice good hygiene
Stay home if sick or unwell

Remember Social Distancing
Supporting Scouts SA Businesses that support Scouts!

Scouts SA businesses are looking for your support during these times! All businesses have arrangements in place for appropriate safety measures including social distancing.
Check out how they can help you!