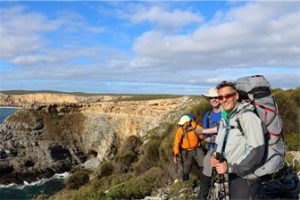 We have run a 1st class outdoor retail operation with specialist advice and great products in Rundle St for some 30 years. Some of you may even remember the move from our Pirie St Scout HQ and Scout Shop in the 80's. This business has grown into the Scout Outdoor Centre, Annapurna our Uniform shop, Commercial sales and an On- Line retail business over the last 30 years.
There have been several changes in the East End precinct over the last few years, but Rundle St has remained the go to precinct for Outdoor Adventurers, travellers, bushwalkers, climbers, dog walkers and parents who want to stay warm watching their children's sport. Of course, our businesses offer quality service and advice as well!
Our CEO, Dan Ryan has worked closely with each of our GMs Retail Operations including our current GM, James McLaren (pictured) and their teams for over 20 years supporting the growth of these businesses, ensuring a visual Scouting presence in Rundle St and selling our Outdoor Scouting Credentials to the people of SA.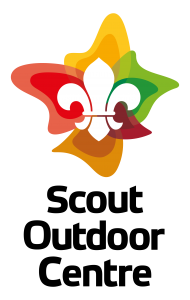 It is time now to challenge our thinking with the current business model and explore ways that we can grow our business during these post COVID years. The CEO, Chief Commissioner, President and the Branch Executive Committee are all in full support of this challenge. The Branch is committed to continuing the presence of the Scout Outdoor Centre and Annapurna in Rundle St. This commitment will continue to provide a Scout Uniform Shop so you can all access uniforms, program materials, camping and clothing products and special-order equipment for your Scout Groups. We are only one of a few State Branches that provides this service to our members.
This advice is to let you, our leaders, know of this early planning. Please encourage your youth and their parents to visit us in Rundle St or on line at https://www.soc.com.au/. Please like the SOC on Facebook and follow all the tips and tricks for safe and fun adventures. Of course, don't forget that all our members receive 20% discount at our store. Visit us for Christmas ideas or visit Woodhouse to buy a family gift voucher for yourself or friends and when you have enjoyed a safe holiday period don't forget to recycle with us at one of our 10 recycling depots.
Paul Dickson
President
Scouts SA