BC Challenge 2020
This years Challenge is on the theme of making a short movie based on an aspect of what The Program means or your Scouting@Home adventures The Challenge will need to be completed by the end of 2020.
This is a broad theme with minimal criteria which can be undertaken as a solo activity or in Project Patrols that will be formed to accomplish the Challenge. At the moment you could even
The summary of the BCs Challenge is as follows:
Form a project patrol or as an individual, create and produce your movie
The movie topic will be on the project patrols or individuals understanding of The Program, an element of The Program or their Scouting@Home adventures
Submit your finished movie to Scouts SA
The Challenge will need to be completed by 31 December 2020.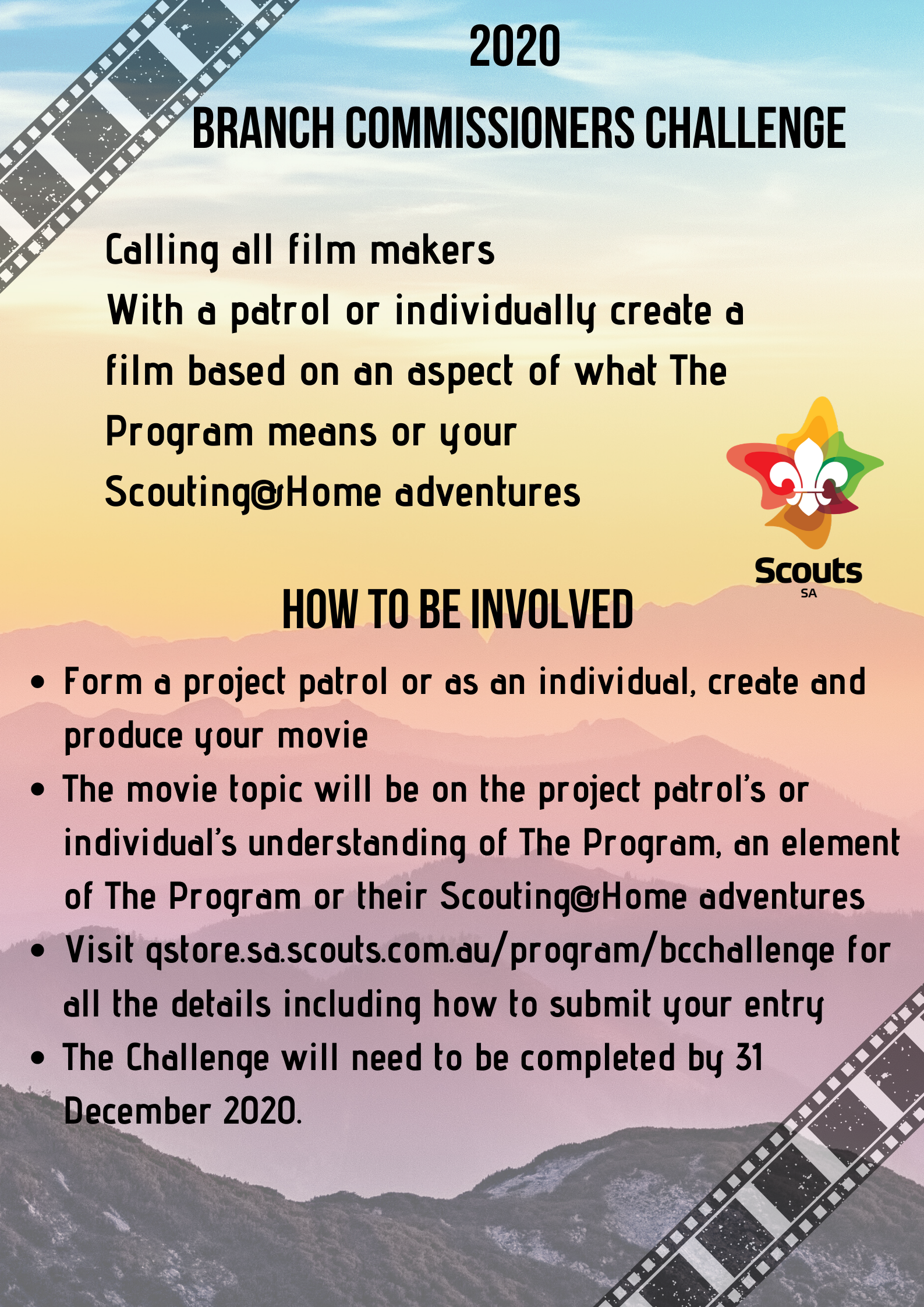 Project Patrol
The Project Patrols can be comprised from within a unit or could be cross-sectional within a Group. Some may prefer to form Patrols with other Groups. The choice is entirely at the discretion of those in the Patrol.
Content
The content of the movie should reflect an aspect or an interpretation of The Program or Scouting@Home as experienced by the individual or Project Patrol. For those not yet on The Program, this could include perceptions of what to expect from The Program. The movie could be in the form of a documentary, drama, play, skit, interview, or indeed any format chosen.
Participation
Participants can be involved in any aspect of the production, including but not limited to; operating the camera, on screen role, preproduction, postproduction, set design, set manufacture, logistics etc., or this could be shot as a selfie.