Scouts SA Support Team
Scouts SA Head Office staff support Scouting in a range of ways. Meet the team and understand how they can assist you by reading below.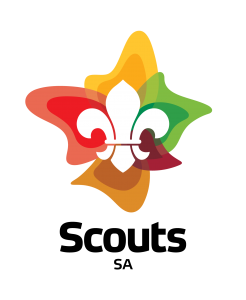 Rebecca Wilson
Chief Executive Officer
I can assist you with any assistance relating to the organisation, providing feedback or to catch up for a coffee!

Tania Hayward
Chief Financial Officer
I am responsible for optimising the financial performance of Scouts SA including reporting methodologies, budgeting and forecasting processes, cashflow liquidity and return on investment. Responsible for managing our relationships with financies, governance regulators and auditors.
James Sellers
Head of Commercial
James oversees the commercial operation and strategic direction for Scout Recycling, Commercial Campsites, Exurbia and Scouts SA commercial property portfolio, working closely with Business Managers to ensure that Scouts SA as a for-purpose organisation maintains healthy revenue streams.



Steve Hastwell
Head of Development
I can assist you with projects relating to supporting the Chief Commissioner and CEO in delivering outcomes of our Strategic plan. These include growing Scouting and our commercial operations, improving process and procdures and projects.
Adam Williss
Head of Member Services
I can assist you with queries relating to membership, facilitating conflict resolution, national police check and working with children checks.
Annabel Shinkfeld
Head of Operations
I can assist with queries relating to Human Resources, Administration and Governance, Marketing and Communications, Risk and Compliance and Information Technology.



Grace Fan
Corporate Accountant
I can assist you with monthly reports (HO Budgets), Budget enquiries and any accounting queries (not membership related).
Kylie Howard
Finance and Payroll Officer
I am responsible for payroll with the Scout Recycling Centre and backup for EXURBIA, Woodhouse and Head Office payroll as required.
Sarah Lambert
Finance and Payroll Officer
I look after finances relating to Exurbia (accounts payable and receivable), Head Office (accounts queries, GST help, grant funding) and Payroll (Exurbia as well as general payroll queries)

Jodi Tasker
Finance and Payroll Officer
I can assist you with accounts payable, F2 reimbursements, credit card reconciliations and Head Office staff payroll.


Hannah Bourne
Member Services Manager

I can assist you with all aspects of supporting the membership. I can help you with information on leaderbuild, recruitment and retention initiatives along with assist with the other services that the team provide.
Leticia Bannister
Outdoor Adventure, Program and Branch Events Officer
I can assist you with administrative and strategic support for Outdoor Adventure and the web maintenance of adventurous activity pages, along with event support, and the management of MyScout events and calendar.
Mandy McKellar-Stewart
Executive Assistant to the Chief Commissioner
I can assist you with queries relating to the Chief Commissioner, award nominations and life members, administration to ACCs, budget process, volunteer and training recognition, adventurous activities vehicle bookings, Chief's Council coordination, TANCK committee, branch events, interstate travel, badge and scarf applications.


Samantha Nicol
Membership Data Administrator
I can assist you with the administration of Y1 youth membership applications, A1 and A2 adult helper and adult member applications, National Police Certificates and Working with Children Checks, along with MyScout support for Groups, membership enquiries, and invoicing/receipting.
Janet Williams
Training Administrator
I can assist you with youth and adult training registration including youth development courses, leader training courses, first aid, and other specialty training courses and VET qualifications, along with issues with on-demand learning.


Jenny Corbett
Executive Assistant to the CEO
I can assist you with appointments with the CEO, Vehicle registrations (Trailer/Motor), Insurance, Head Office fobs/access, Maguire Centre, Travel arrangements requested by Head Office.
Kathrine Hastwell
Marketing Manager
I can assist you with marketing, media, social media, websites or anything to help market your Scout Group.
Jacinda Jansen-Roberts
Executive Assistant to the Head of Commercial, CFO and Head of Operations
I can assist you in contacting James Sellers, Annabel Shinkfield or Tania Hayward if you need them to attend a meeting or need clarity on a task relating to these people.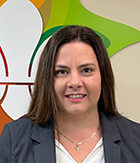 Elli Kollias
People Culture and Capability Manager
I can assist you with 
Angela Marino
Governance and Administration Manager
I can assist you with Insurance, Branch AGM and Annual Report, Security (Head Office access), Telecommunications, Incident Report line and support to the Branch Executive Committee.
Bek Marshall
ICT Support Officer
I can assist you with support of our digital systems – Commbizz, Operoo, Microsoft365, MyScout and other general IT related matters..




Colin Shepherd
Human Resources Advisor
I assist our commercial business and Head Office leadership team to deliver recruitment, training, development and other HR activities.
Paul Williams
Digital Marketing Specialist
I can assist you with all your marketing and social media campaigns along with any website requests.
Chris Wise
ICT Manager
I can assist you with digital systems and resources, MyScout, IT Software and hardware, Privacy, Cyber Security and any projects relating to ICT.


Grant Fergusson
Property Manager
I can assist you with hall related queries – hires, upgrades, council leases, planning approvals and specific trade contractors.
Taylor Smith
Facilities Officer
I can assist you with hall hire, hall inspections, trades/ contractors, asbestos registers and Property Strategy Working Group.
Peter Clausen
Manager Scout Recycling
I can assist you with any assistance regarding CDL, Scrap recycling and event recycling queries.
Daniel Temple
Finance Manager
I can assist you with any queries regarding Scout Recycling Centre financials including depot performance, budgets, work cover or any other feedback regarding SRC.